Complete List of PCSO Branches in the Philippines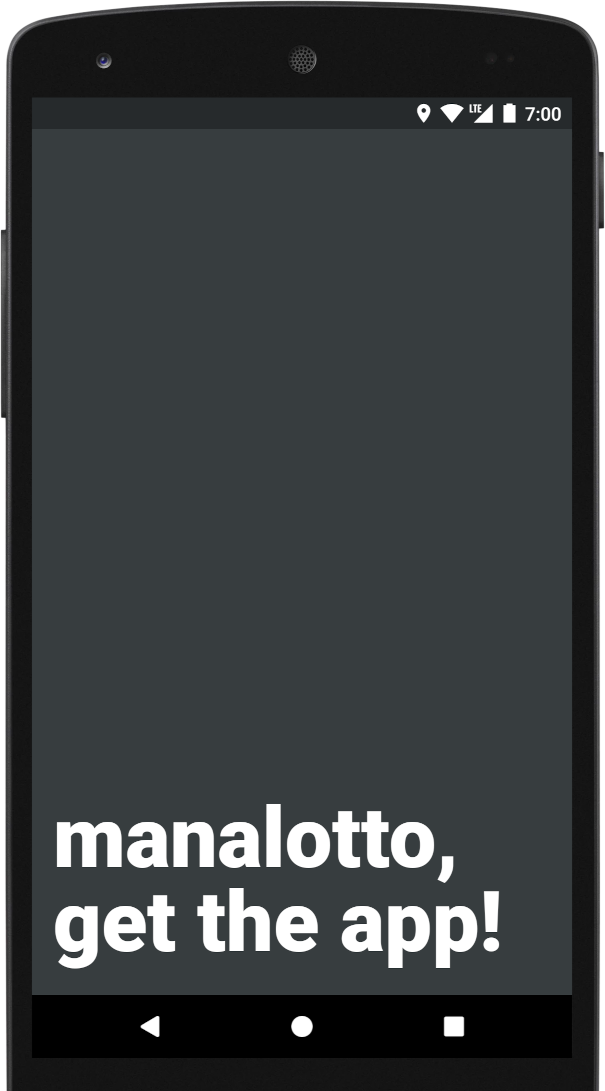 Did you win the lotto jackpot prize? Are you looking for the nearest PCSO Branch Office in your area to claim your winnings? If so, congratulations! Check this list to know which branch is nearest to your location.
The Philippine Charity Sweepstakes Office (PCSO) is headquartered in Metro Manila. The head office is located at the Sun Plaza Building, 1507 Princeton Street corner Shaw Boulevard, Mandaluyong City.
Including the main office, there are currently more than sixty (60) PCSO Offices throughout the country. The locations are distributed in a way that makes it convenient for those who are situated far from the capital.
PCSO Branch Offices in NCR / Metro Manila
PCSO Charity Services Extension Office - Lung Center Of The Philippines

Located at 3rd Floor, Radiotherapy Building, Lung Center Of The Philippines Complex, Quezon Avenue, City of Quezon, Metro Manila, Philippines

PCSO Head Office Annex

Located at Conservatory Shaw Plaza Building, 605 Shaw Boulevard, City of Mandaluyong, Metro Manila, Philippines

PCSO Main Office

Located at Sun Plaza Building, 1507 Princeton Street corner Shaw Boulevard, City of Mandaluyong, Metro Manila, Philippines

PCSO Security Printing Extension Office

Located at San Marcelino Street, Ermita, City of Manila, Metro Manila, Philippines
PCSO Branch Offices in Luzon
PCSO Branch Office - Albay

Located at Ground Floor, Capitol Annex Building, City of Legazpi, Albay, Philippines

Contact Number: 0920-982-6260, (052) 820-4644

PCSO Branch Office - Aurora

Located at Old Hospital Building, San Luis Street, Barangay 5, Baler, Aurora, Philippines

Contact Number: 0920-982-6260

PCSO Branch Office - Bataan

Located at New Hermosa Public Market & Trading Center, National Road, Palihan, Hermosa, Bataan, Philippines

Contact Number: (047) 791-4612, (047) 237-1153

PCSO Branch Office - Batangas

Located at Int B. Morada Street, Barangay I, City of Lipa, Batangas, Philippines

Contact Number: (043) 702-6728

PCSO Branch Office - Benguet

Located at Post Office Loop, Upper Session Road, City of Baguio, Benguet, Philippines

Contact Number: 0928-502-7753, (074) 422-4462

PCSO Branch Office - Bulacan

Located at Provincial Capitol Compound, City of Malolos, Bulacan, Philippines

Contact Number: (044) 796-1395, (044) 662-4177, (044) 305-0387

PCSO Branch Office - Cagayan

Located at Barangay Palca, Tuao, Cagayan, Philippines

Contact Number: 0917-883-1419, 0917-543-7271

PCSO Branch Office - Camarines Norte

Located at Provincial Capitol Compound, F. Pimentel Avenue, Daet, Camarines Norte, Philippines

Contact Number: 0921-324-5408, (054) 440-0549

PCSO Branch Office - Camarines Sur

Located at Jesse M. Robredo Coliseum, City of Naga, Camarines Sur, Philippines

Contact Number: 0920-917-1637, (054) 472-8938

PCSO Branch Office - Cavite

Located at Centennial Road, Magdalo, Kawit, Cavite, Philippines

Contact Number: 0921-698-3296, 0915-807-7811, (046) 4847501 loc. 122

PCSO Branch Office - Ilocos Norte

Located at Municipal Trial Court Building, Barangay 3 San Ildefonso, San Nicolas, Ilocos Norte, Philippines

Contact Number: 0936-274368, (077) 670-7928

PCSO Branch Office - Ilocos Sur

Located at Candon City Hall, City of Candon, Ilocos Sur, Philippines

Contact Number: 0917-506-8403

PCSO Branch Office - Isabela

Located at Old RHU Building, Africano Street, City of Cauayan, Isabela, Philippines

Contact Number: 0947-967-0216, (078) 652-3148

PCSO Branch Office - Kalinga

Located at City Hall Of Tabuk, City of Tabuk, Kalinga, Philippines

PCSO Branch Office - La Union

Located at Ground Floor, Legislative Building, San Juan, La Union, Philippines

Contact Number: 0908-872-0884, 0927-604-0884

PCSO Branch Office - Laguna

Located at East Gate, Alonte Sports Arena, Barangay Zapote, City of Biñan, Laguna, Philippines

Contact Number: (02) 420-8263, (049) 545-4070

PCSO Branch Office - Marinduque

Located at Administrative Building, Capitol Compound, Barangay Santol, Boac, Marinduque, Philippines

Contact Number: (042) 332-0533

PCSO Branch Office - Masbate City

Located at Masbate Provincial Hospital, Danao Street, City of Masbate, Masbate, Philippines

PCSO Branch Office - Mountain Province

Located at Bontoc Municipal Hall, Bontoc, Mountain Province, Philippines

PCSO Branch Office - Nueva Ecija

Located at Old Capitol Compound, City of Cabanatuan, Nueva Ecija, Philippines

Contact Number: 0920-947-4967, (044) 958-3048, (044) 976-2906

PCSO Branch Office - Nueva Vizcaya

Located at Ground Floor, Bayombong Municipal Hall, Bayombong, Nueva Vizcaya, Philippines

PCSO Branch Office - Occidental Mindoro

Located at Barangay, San Jose, Occidental Mindoro, Philippines

PCSO Branch Office - Oriental Mindoro

Located at Centro Ng Kabataan Compound, Barangay Sta. Isabel, City of Calapan, Oriental Mindoro, Philippines

Contact Number: 0926-677-8922, 0921-212-8825, (043) 288-2467

PCSO Branch Office - Palawan

Located at City Coliseum, Barangay San Pedro, National Highway, City of Puerto Princesa, Palawan, Philippines

Contact Number: 0917-630-0981, (048) 434-5523, (048) 723-3197

PCSO Branch Office - Pampanga

Located at 2nd Floor, Marina Arcade Building, Barangay Dau, City of Mabalacat, Pampanga, Philippines

Contact Number: 0920-911-0073, (045) 625-3918

PCSO Branch Office - Pangasinan

Located at Ground Floor, North Wing Legislative Building, Barangay Anonas, City of Urdaneta, Pangasinan, Philippines

Contact Number: 0917-574-0067, (075) 656-2969

PCSO Branch Office - Quezon

Located at Quezon Trade And Investment Center, Barangay Isabang, City of Tayabas, Quezon, Philippines

Contact Number: 0998-960-2135, (042) 373-5869

PCSO Branch Office - Rizal

Located at 73 A. Bonifacio Avenue, Sto. Domingo, Cainta, Rizal, Philippines

Contact Number: 0915-880-8714, (02) 681-9167, (02) 682-9166

PCSO Branch Office - Romblon

Located at Upper Ground Floor, Romblon Provincial Hospital, Barangay Liwanag, Odiongan, Romblon, Philippines

PCSO Branch Office - Sorsogon

Located at Dr. Fernando B. Duran Sr. Hospital, Macaboy, City of Sorsogon, Sorsogon, Philippines

Contact Number: 0910-218-4153, (056) 211-3682

PCSO Branch Office - Tarlac

Located at Hospital Drive, Barangay San Vicente, City of Tarlac, Tarlac, Philippines

Contact Number: 0916-493-2598, (045) 982-7198, (045) 982-7199

PCSO Branch Office - Zambales

Located at 2nd Floor, Pag-Asa Market And Mall, Barangay Pag-Asa, City of Olongapo, Zambales, Philippines

Contact Number: 0999-697-7722, (047) 222-0797
PCSO Branch Offices in Visayas
PCSO Branch Office - Aklan

Located at Aklan Provincial Capitol Compund, Kalibo, Aklan, Philippines

Contact Number: 0917-302-1511

PCSO Branch Office - Antique

Located at San Jose Trade Town Dalipe, San Jose, Antique, Philippines

PCSO Branch Office - Bohol

Located at New Capitol Compound, C. Marapao Street, City of Tagbilaran, Bohol, Philippines

Contact Number: 0917-630-0230, (038) 501-7011

PCSO Branch Office - Capiz

Located at Provincial Capitol Of Capiz, City of Roxas, Capiz, Philippines

Contact Number: 0917-531-3494, (036) 620-1149

PCSO Branch Office - Cebu

Located at Ground Floor, PCSO Building, Osmeña Street, North Reclamation Area, City of Cebu, Cebu, Philippines

Contact Number: 0917-630-0739, (032) 231-7272, (032) 234-2896, (032) 231-7274

PCSO Branch Office - Iloilo

Located at Boy Scout Building, Bonifacio Drive, Iloilo Sports Complex, City of Iloilo, Iloilo, Philippines

Contact Number: 0949-960-2409, (033) 336-3935, (033) 337-3636, (033) 508-7828

PCSO Branch Office - Leyte

Located at Justice Romualdez Street, City of Tacloban, Leyte, Philippines

Contact Number: 0919-836-5566, (053) 325-5120, (053) 321-3023

PCSO Branch Office - Negros Occidental

Located at Paglaum Sports Complex, Hernandez Street, City of Bacolod, Negros Occidental, Philippines

Contact Number: 0916-562-2975, 0917-304-2729, (034) 435-1883, (034) 435-0847

PCSO Branch Office - Negros Oriental

Located at Gov. Perdices Sports Complex, Capitol Area, City of Dumaguete, Negros Oriental, Philippines

Contact Number: 0917-794-4510, 0917-304-2729, (035) 421-0861

PCSO Branch Office - Northern Samar

Located at Provincial Capitol Complex, Barangay Dalakit, Catarman, Northern Samar, Philippines

Contact Number: (055) 500-9644

PCSO Branch Office - Samar

Located at Calbayog Convention Center, City of Calbayog, Samar, Philippines

Contact Number: 0917-630-0985, (055) 209-1574

PCSO Branch Office - Southern Leyte

Located at City Wharf Building, Demeterio Street, Barangay Abgao, City of Maasin, Southern Leyte, Philippines
PCSO Branch Offices in Mindanao
PCSO Branch Office - Agusan Del Norte

Located at City Hall Of Butuan, Doongan, City of Butuan, Agusan Del Norte, Philippines

Contact Number: 0917-630-0990, (085) 341-1717, (085) 341-1718, (085) 342-8110

PCSO Branch Office - Bukidnon

Located at Provincial Capitol Compound, City of Malaybalay, Bukidnon, Philippines

Contact Number: 0917-630-0983, (088) 813-5290

PCSO Branch Office - Davao

Located at Maharlika Center, J. P. Cabaguio Street, City of Davao, Davao Del Sur, Philippines

Contact Number: 0917-322-8407, (082) 22547682, (082) 226-4720, (082) 227-5687, (082) 221-8579

PCSO Branch Office - Davao Oriental

Located at Former PENRO Building, Capitol Hill, City of Mati, Davao Oriental, Philippines

PCSO Branch Office - Lanao Del Norte

Located at Senior Citizen Building, Barangay Del Carmen, City of Iligan, Lanao Del Norte, Philippines

PCSO Branch Office - Misamis Occidental

Located at Agora Bus Terminal Complex, City of Ozamiz, Misamis Occidental, Philippines

PCSO Branch Office - Misamis Oriental

Located at Amateur Boxers Association Of The Philippines Building, Corrales corner Mabulay Street, City of Cagayan De Oro, Misamis Oriental, Philippines

Contact Number: 0926-661-7798, (088) 857-1557

PCSO Branch Office - North Cotabato

Located at Provincial Capitol Compound, Amas, City of Kidapawan, Cotabato, Philippines

PCSO Branch Office - South Cotabato

Located at General Santos City Hospital Compound, E. Fernandez Street, Lagao, City of General Santos, South Cotabato, Philippines

Contact Number: 0917-630-0988, (083) 552-1179, (083) 301-2117

PCSO Branch Office - Surigao Del Norte

Located at Surigao Del Norte Sports Complex, City of Surigao, Surigao Del Norte, Philippines

Contact Number: 0917-878-9094, (086) 826-1848

PCSO Branch Office - Zamboanga Del Norte

Located at PDRRMO Building, Barangay Biasong, City of Dipolog, Zamboanga Del Norte, Philippines

Contact Number: 0927-456-8686

PCSO Branch Office - Zamboanga Del Sur

Located at Villalobos Street, City of Zamboanga, Zamboanga Del Sur, Philippines

Contact Number: 0917-630-0989, (062) 991-3314, (062) 993-1613, (062) 990-1864

PCSO Branch Office - Zamboanga Sibugay

Located at Imelda Gymnasium, Imelda Road, Titay, Zamboanga Sibugay, Philippines